Excursions & Travel
On our program we will take excursions together so you can visit MANY places in Italy with our group! Most of the time we will take private buses, but sometimes we also take train trips to nearby cities. All of these group trips ARE COVERED BY YOUR PROGRAM COST!  This includes lodgings, breakfasts and dinners on overnight trips. You just need to purchase your own lunches, and these are not expensive if you have pizza, sandwiches or simple pasta meals.
Click on the markers below to learn more about some of the places we will visit while you study abroad with ECU Tuscany!
Independent Travel
During the full semester long program, you will have at least one 3-day weekend, a few other weekends and one 5 day semester break for independent travel. You should not plan these trips until you arrive in Italy and meet with the group and staff. We will hold evening meetings to help you make your plans, recommending places to stay and giving you tips on booking trains or European airline flights. Students make friends after arriving and typically, small groups get together to travel all over Europe and Italy. Sometimes families do meet us just after our semester break trip together, to enjoy the 5 days traveling with their sons or daughters.
Don't worry if you cannot save extra money to do this traveling. Your apartment will always be there for you and there are many beautiful places you can go to on day trips or short overnights from Certaldo!
The two summer programs are only 25 days long, and there is no time for independent free days for travel, though you can arrive early or stay late and travel more then. You will NOT need a VISA since our summer programs are short.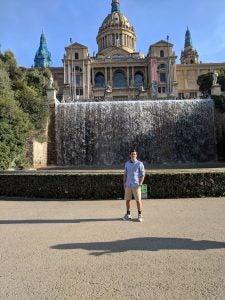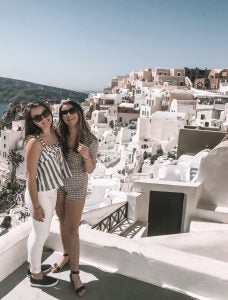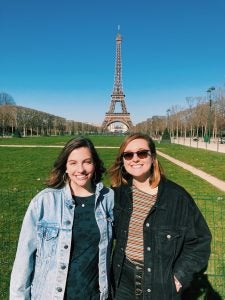 Visa/Passport Information
You do not need a visa for the ECU Tuscany program as all of our programs are intentionally planned for less than 90 days.  Sometimes students inquire about getting a VISA to travel before or after our 90 day programs, but it is very difficult to be approved for a travel visa beyond the 90 days.
You may NOT travel anywhere in the Schengen territory more than 90 days without a visa. The Schengen area includes: Austria, Belgium, Czech Republic, Denmark, Estonia, Finland, France, Germany, Greece, Hungary, Iceland, Italy, Latvia, Lithuania, Luxembourg, Malta, Netherlands, Norway, Poland, Portugal, Slovak Republic, Slovenia, Spain, Sweden, and Switzerland.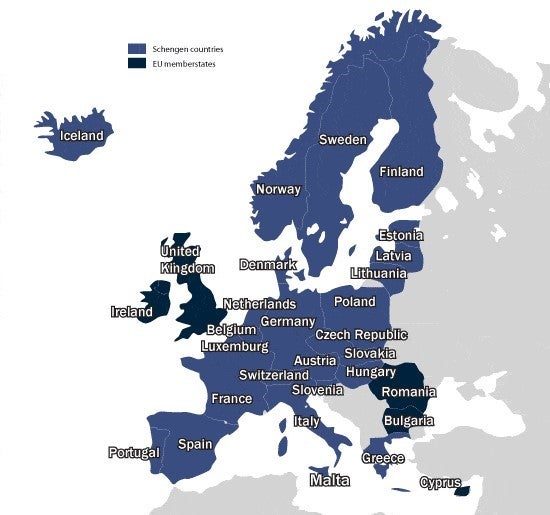 Visas can only be issued at the office of the Italian Consulate in the states. If you wish to stay in Italy or any of the Schengen territories longer than 90 days you must have a specific reason that can be documented and approved by the consulate prior to the program. ECU cannot help you get a visa. Travel and tourism is NOT considered an official reason and it is VERY difficult to obtain a VISA that would allow you to travel before or after a 90 day program.
You WILL need a passport so be sure and apply for that well before your departure date. 
If you already have a passport, check the dates. It must not expire for 90 days after you return to the states. Apply for your passport as early as possible (it can take over six weeks to obtain) and have it with you at all times while traveling. Keep it in a safe place. You will be asked for your passport when you check into a hostel or hotel and sometimes will need to show it when you use a debit or credit card.
A scan of the front page of each student's passport should be sent via e-mail to the program director at least one month prior to your departure. This is so we can register you for your lodgings with the Certaldo Police Department. We will send you an email request for this when we need it.
Make one or two copies of your passport to leave with someone you trust (family/friends). This will enable you to get another one quickly if it is lost or stolen. It is a good idea to pack one copy in your suitcase as well.
You should also bring a driver's license and student ID with a picture as these will work at many places if you don't have your passport with you when you are shopping.
Helpful hint: Get a folder or zipped case for all of your important documents. Keeping all of your documents in a folder will save you endless time looking for your important information. You should keep a copy of your passport, health insurance information, credit card, contact info, flight itinerary, class syllabi, etc. in this folder or plastic zip-lock bag.