Money Matters
---
Financing your trip
The ECU Tuscany program is affordable and very close to the total cost that ECU students pay for on-campus tuition with housing and fees. The program has been designed to provide an exceptional study abroad opportunity to ALL of our students, with unprecedented value and affordability.
Cost to students:
$75 study abroad administrative fee
$9,965 per 12-week semester
$4,500 per 4-week summer semester
If you receive financial aid on campus, you should have no problem receiving aid for this program! You can also apply for ECU and national scholarships.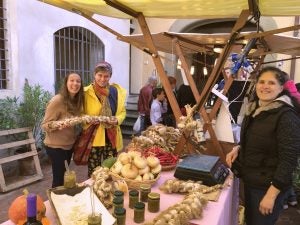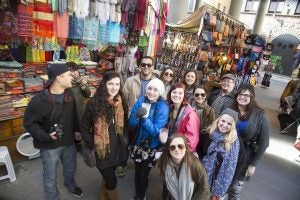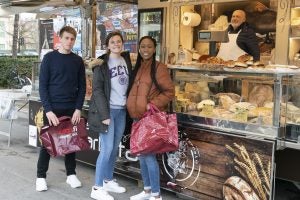 The program cost (which is less than out-of-state tuition) covers the following:
---
Transportation to and from airports in Italy
International health insurance while abroad on the program
Lodgings and all utilities in Certaldo apartments
Classroom internet and internet in apartments
Tuition and instructional costs
Lodgings on all overnight trips
Transportation on all group trips in Italy
Dinners on all class days in Certaldo
Breakfast and dinners on all program overnight trips
Museum entrances, tours, and program activities
2 days in Rome
3 days in Venice
3 days on the Amalfi Coast and Pompeii
2 nights in Cinque Terre on the Mediterranean
Entrance to Cinque Terre National Park
Day trips to San Gimignano, Florence, Volterra, Pisa, Siena, and Lucca
Italian cell phone provided by ECU with faculty numbers and emergency numbers programmed into the phone
Estimate of other expenses while abroad
---
Depending on how many souvenirs you purchase or how much independent travel you do, in addition to program costs, you might spend $1,500-$3,000 during the 12-week semester program and $300-$500 during the 4-week summer semester program.
Airfare- $900-$1,400 depending on the season
All lunches- $4.00-$10.00 each when eating out, less when buying groceries at the market and fixing lunch in apartments
Breakfasts in Certaldo
Supplies for studio art classes- $50-$100
Any independent travel you plan to do on free weekends and breaks
Personal items or souvenirs
Money you will save while in Italy
---
Many students say they save money in Italy, compared to what they spend during a semester in Greenville- especially out-of-state students!
Greenville Lodgings and utilities costs
Automobile costs- gasoline, maintenance
Internet costs, Cell phone costs in the states
Cable costs
Social entertainment
Money Exchange
---
It is not recommended that you bring US dollars to Italy to exchange at the airport or currency exchange centers. The cost for doing so is high and you will not get a good return. For the best return rate, we recommend using a credit or debit card at the ATM machines located all over Italy.