Study Business and Economics at East Carolina University
Academically Supported • Professionally Prepared • A remarkable part of the University of North Carolina system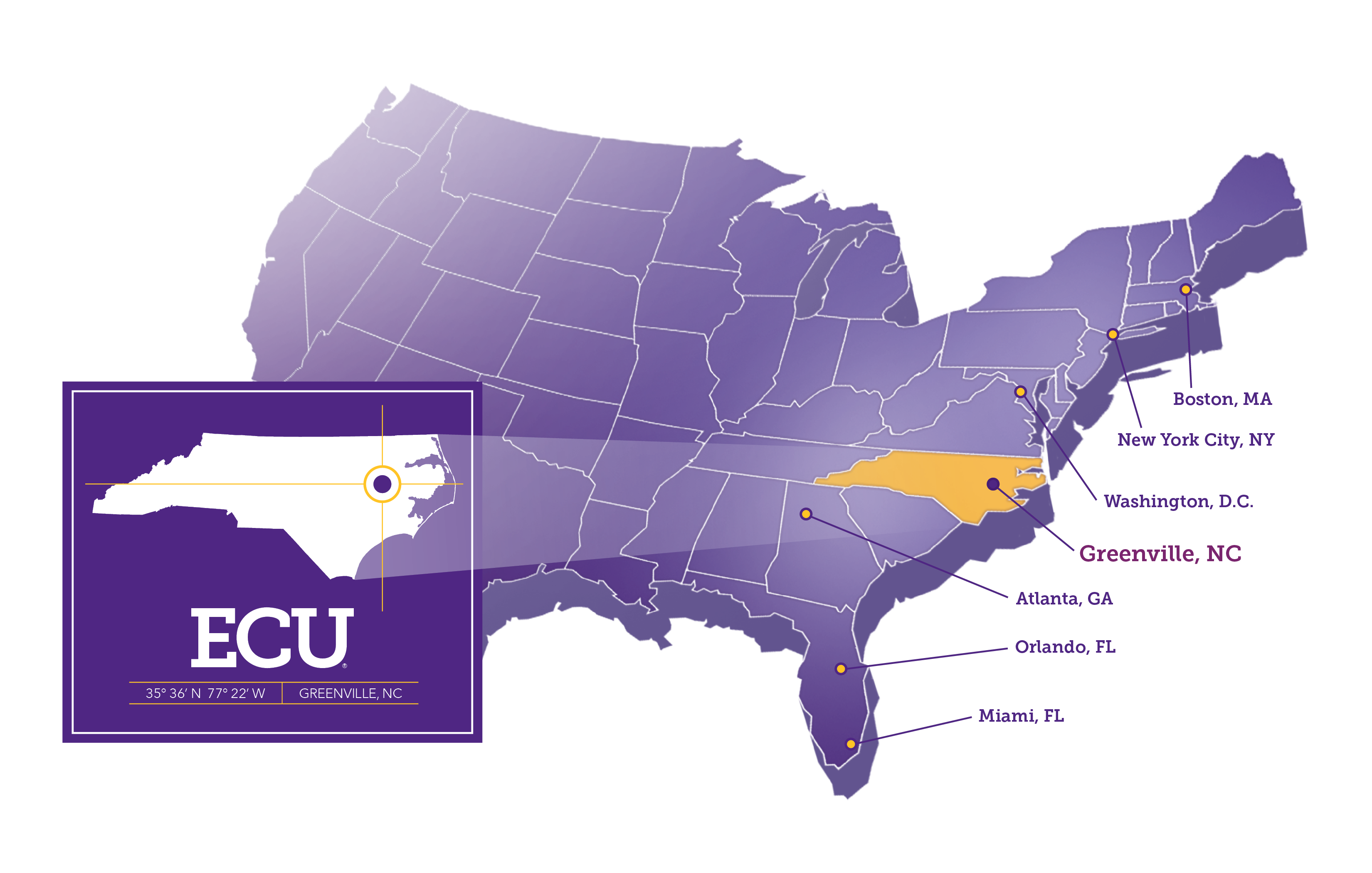 East Carolina University is located in Greenville, North Carolina. We are a large, public, comprehensive university offering intensive English, undergraduate, master's, and doctoral programs. Greenville is the 10th-largest city in North Carolina and the medical and economic hub of eastern North Carolina. We are located approximately 1.5 hours from the state capital, Raleigh, and 1.5 hours from the Atlantic beaches.
Featured Programs
ECU's College of Business offers five other degrees including accounting, management information systems, marketing, supply chain management, and hospitality management. Economics programs are offered through the College of Arts and Sciences.
Learn more about all of our Business degrees and certificates by clicking here. Learn more about our Economics degrees by clicking here.