Kathryn – South Korea
A Month In South Korea
I can't believe I have already been here for a month! Things that were hard at first, like trying to figure out public transportation, have become second nature to me. From concerts, botanical gardens, and going all the way to Jeju Island, there hasn't been a weekend that wasn't packed. It is so crazy compared to back home because anything I want to do here is only 30 minutes to an hour away. The close proximity of so many fun things to do makes this journey feel like it's flying by.
Although Seoul is a huge city, I always find myself surrounded by nature. On Tuesday's my classes end at 12, so I have made it my mission to get more into hiking. With so many mountains in Seoul it isn't hard to find a new one every week. The first one I climbed was called Ansan mountain and it was right on my university's campus! The next week my friends and I climbed a huge mountain called Inwangsan Mountain. There were so many stairs and it was tiring, but the view was so worth it.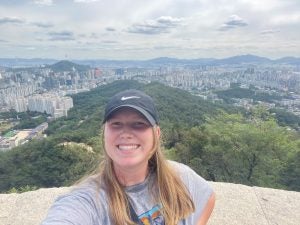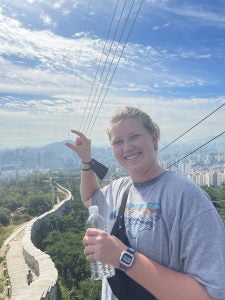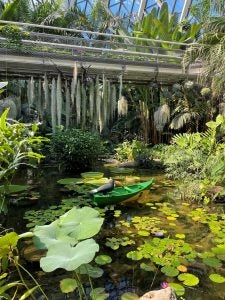 I am also lucky enough to not have any classes on Wednesday, so I take that as my day to try some solo exploring. I've been to a variety of places, but one of my favorites was Seoul's botanical garden. It was so green and the diversity of plants was impressive. There was a huge indoor arena of plants and another beautiful garden outside as well.
When I think of going back home, I know the two things I am going to miss the most are all the delicious food and going to see all my favorite artists at concerts and festivals. Since Yonsei University is located right near Sinchon, my friends and I have found some food places that we go to regularly. There is a udon place that is perfect after a long night or on a rainy day. Another location is called Witch Garden and has a bunch of Halloween themed dishes year-round. They even serve you drinks in an IV drip! Tonkatsu and chicken are also two foods we have at least twice a week! They are both so yummy and it comes with enough food to make you full for the rest of the day.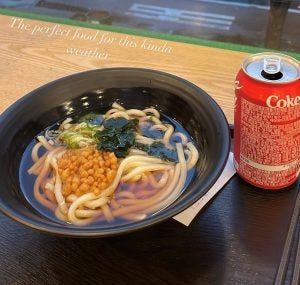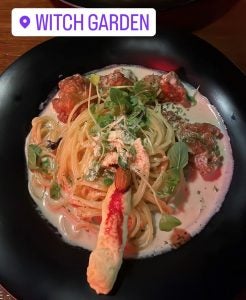 Anyone who knows me knows that going to concerts is probably my favorite thing in the entire world. Before I came to South Korea, I had already gone to 16 concerts in 2022. So far, I have gone to nine concerts and festivals here with four more coming up! I've seen some of my favorite groups like Stray Kids, Cravity and Xdinary Hereos! The concerts here are definitely different because the fans sit and don't dance like crazy like in the United States. Festivals are my favorite because you get to see multiple artists and get to dance! A month in South Korea has flown by, but I can't wait to continue this journey and update you
all along the way!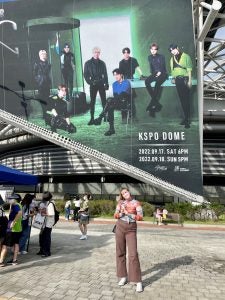 ---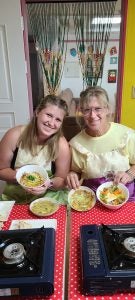 After a couple things going wrong, we finally made it to South Korea! The flight from Dallas to Incheon was 14 hours long, so I watched a lot of good movies. On the plane they served 비빔밥 (bibimbap) which is one of my favorite Korean meals so I was super excited!
The communication barrier was definitely a little difficult, but since I know how to read hangul (the korean alphabet) I was able to get us around. Our AirBNB that we staye
d in before I moved into my dorm was also right in Sinchon (where Yonsei is)! While my mom was with me, we went to the most popular spots like N Seoul Tower, Gyeongbokgung Palace, and Seoul National Park. The weather is so beautiful, but definitely a lot hotter than I thought it was going to be.
So far my favorite thing has just been walking around the city and experiencing what it is like to live in a big city. Night life is really popular here, which is something I am definitely not used to since I am a morning person. My mom's favorite thing we did was a Korean cooking class! We went to a local market and picked out the ingredients to cook traditional Korean meals. It was so delicious and I will definitely be using the recipes in the future. Public transportation is also so easy and accessible! It took me a couple days to completely get the bus system down, but now I use it everyday to get basically everywhere!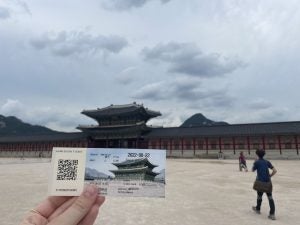 ---
Hello friends! My name is Kathryn Poulsen and I will be studying abroad in Seoul, South Korea for the Fall 2022 Semester. My major is Communication with a concentration in Organizational/Interpersonal Communication and my minor is International Studies. In Seoul I will be studying at Yonsei University! At Yonsei I will be taking classes towards my minor in International Studies. Some of these classes are Korean (1), Understanding K-Pop, and Introduction to Korean Studies.
Since I will be staying in South Korea for a whole semester, there is a lot of preparing to do! I have to get a student visa, get the necessary vaccines, and make sure I have packed everything I need! Due to COVID-19 I have to make sure I have my negative test within the given time period. My mom is accompanying me for the first week while I am in South Korea so we can visit all the popular spots together!