Study Engineering and Technology at East Carolina University
Academically Supported • Professionally Prepared • A remarkable part of the University of North Carolina system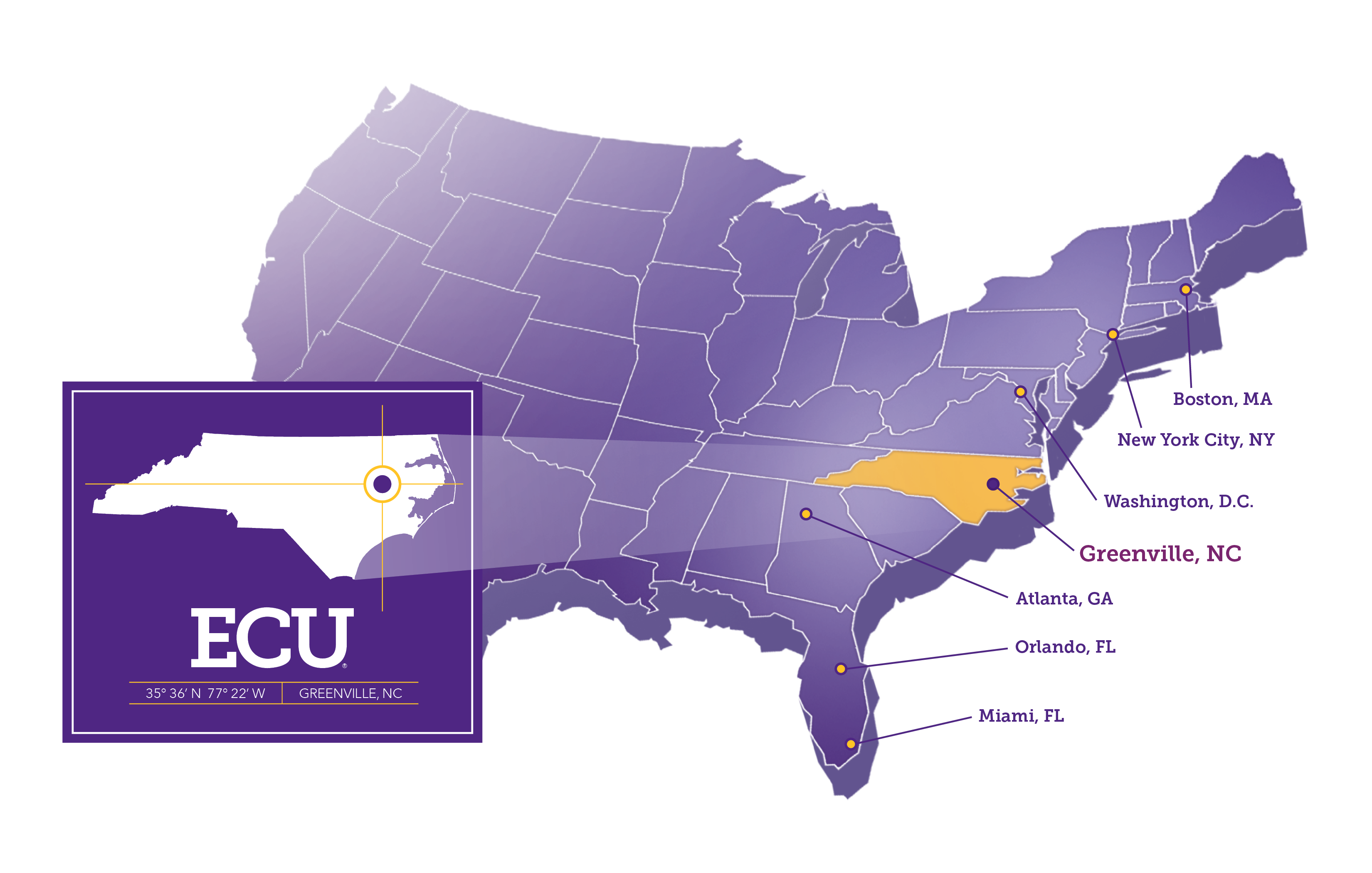 East Carolina University is located in Greenville, North Carolina. We are a large, public, comprehensive university offering intensive English, undergraduate, master's, and doctoral programs. Greenville is the 10th-largest city in North Carolina and the medical and economic hub of eastern North Carolina. We are located approximately 1.5 hours from the state capital, Raleigh, and 1.5 hours from the Atlantic beaches.
Featured Programs
BS Engineering
Are you interested in solving the energy, environmental and health challenges of the 21st century? ECU's engineering program, which features small classes, project-based learning, and close interaction with faculty, will equip you with the technical skills to succeed. Concentrations include biomedical, bioprocess, electrical, environmental, industrial and mechanical engineering.
BS Software Engineering
Rapid advances in search technologies, digital media, mobile and cloud computing, eCommerce, social networking, and crowd-sourcing are fundamentally changing our society and economy. In ECU's software engineering program, we train students to design and build complex software-intensive systems using a range of computer and engineering technologies. Join us today.
BS Computer Science
Are you interested in mathematics, science and technology? A degree in computer science can open numerous career opportunities. In ECU's computer science program, you will build a foundation of practical knowledge and problem-solving skills to analyze, design, and implement solutions to problems in the field and communicate with your team as a successful professional.
The College of Engineering and Technology includes departments of Computer Science, Construction Management, Engineering, and Technology Systems.