Study Business and Economics at East Carolina University
Academically Supported • Professionally Prepared • A remarkable part of the University of North Carolina system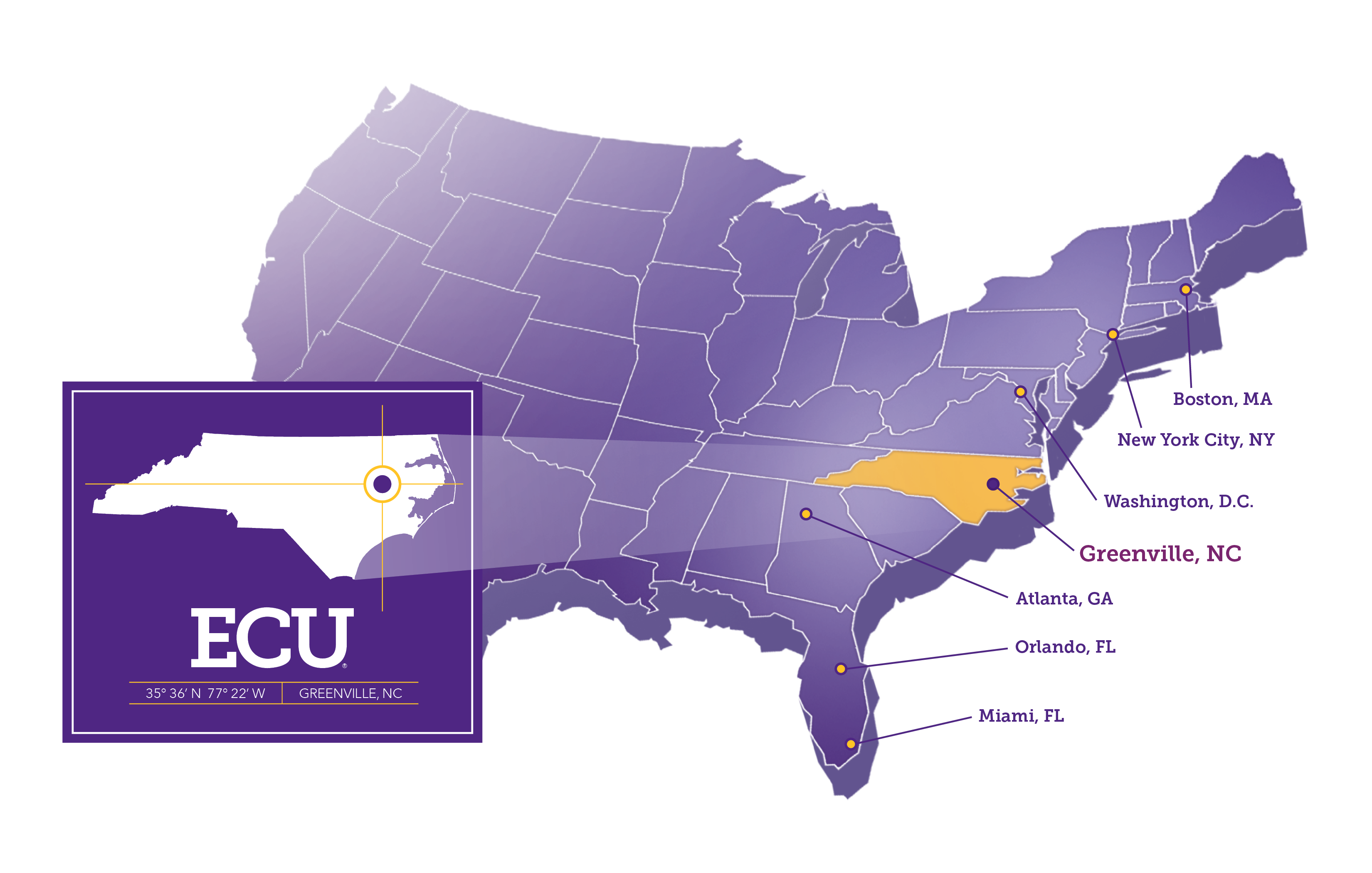 East Carolina University is located in Greenville, North Carolina. We are a large, public, comprehensive university offering intensive English, undergraduate, master's, and doctoral programs. Greenville is the 10th-largest city in North Carolina and the medical and economic hub of eastern North Carolina. We are located approximately 1.5 hours from the state capital, Raleigh, and 1.5 hours from the Atlantic beaches.
Featured Programs
BS Entrepreneurship
Do you intend to start your own business or buy an existing business? Are you considering entering a family business? If so, ECU's entrepreneurship program is right for you. Our program emphasizes experiential or hands-on learning. You will learn how to launch and grow your own business, all the way from resource management and strategy to marketing and logistics.
BSBA Finance
Are you interested in banking, financial services, risk management, real estate, or managerial finance? Our program prepares you with the tools for successful financial management of large or small organizations and for providing financial services to individuals or financial institutions. Concentrations in finance or risk management and insurance offer strong career opportunities.
BSBA Management
Are you interested in learning more about how to navigate the people-based challenges you will face in management and leadership positions in organizations? In our program we will prepare you to succeed in these types of roles while learning core business concepts. You can focus on general business management, human resource management, or international business.
ECU's College of Business offers five other degrees including accounting, management information systems, marketing, supply chain management, and hospitality management. Economics programs are offered through the College of Arts and Sciences.